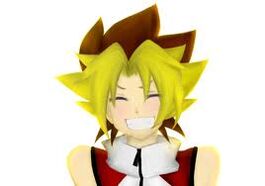 Maxelle Abbydale a helpful and nice guy.
About Max
Edit
He has gold and brown hair and wears a red coat with a white collar and black stripes on it. He isn't rude or annoying. He is more kind and active in the fanfic. He hates losing and loves winning. His position is midfielder.
He once was in Goalkeeper form.
Ad blocker interference detected!
Wikia is a free-to-use site that makes money from advertising. We have a modified experience for viewers using ad blockers

Wikia is not accessible if you've made further modifications. Remove the custom ad blocker rule(s) and the page will load as expected.